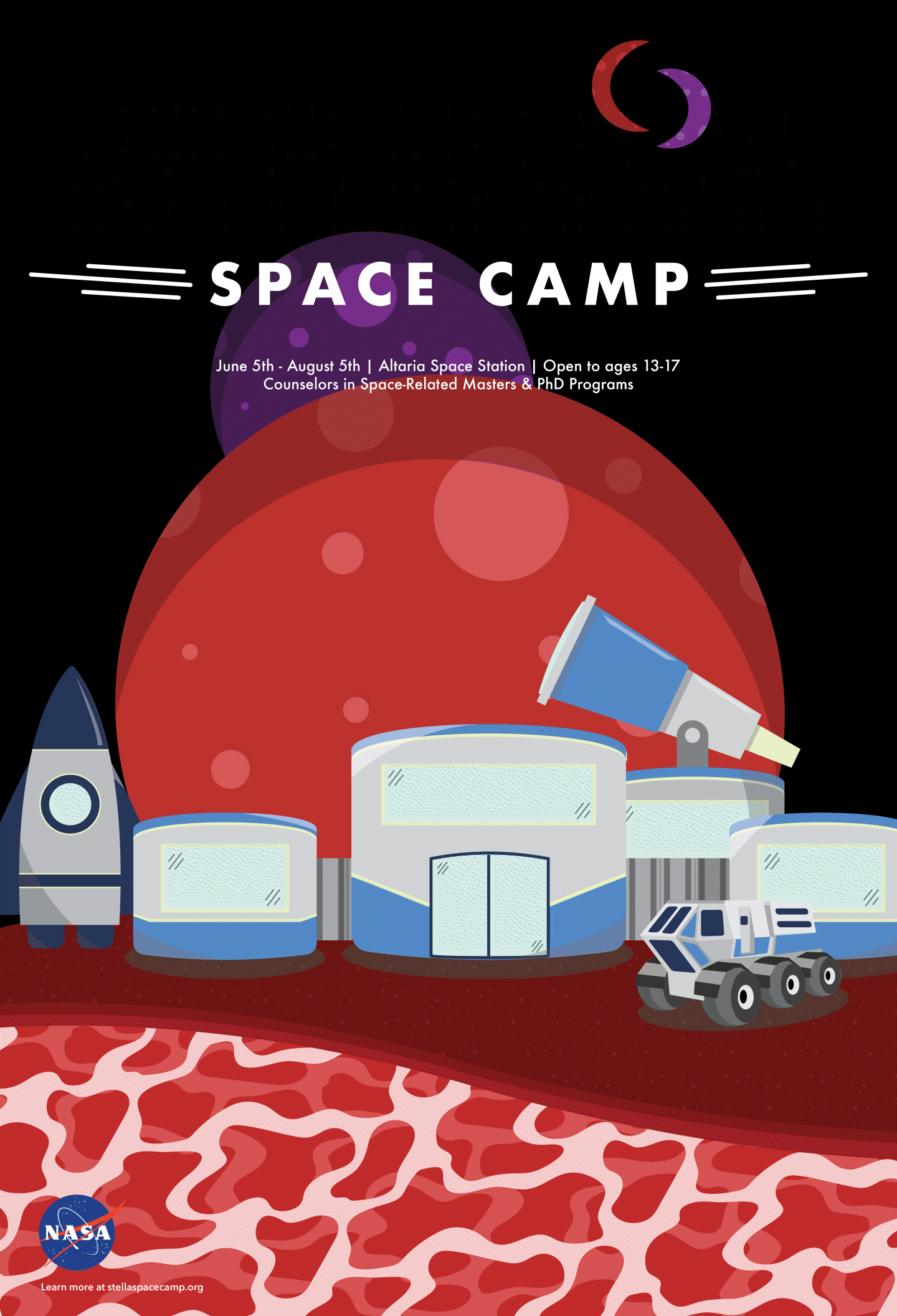 As a huge fan of science fiction shows, I immediately decided to relate my poster to space. The idea of an educational summer camp popped in my head. My inspiration includes NASA posters, iconic-style camp posters, and the habitat design in the game 

Subnautica.
A mix of hierarchy of size and physical placement helped finalize my poster. Reds dominate the alien landscape with purple accents, while blues and silvers emphasize the man-made equipment dropped into the landscape. 

I created the title font myself, transforming a sans serif into a serif and adding in geometric lines and stars.
​​​​​​​
Programs: Adobe Illustrator, Adobe InDesign, Adobe After Effects